We are a family firm with strong values, bold ideas and a good track record for balancing profitability with doing the right thing
Supporting local enterprise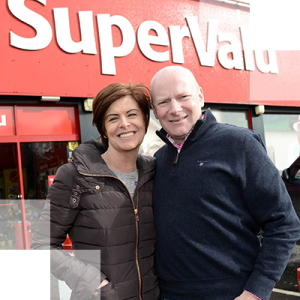 Musgrave delivers the sourcing, sales, marketing and supply chain expertise so local entrepreneurs can go head-to-head with the international supermarket chains.
As a family-owned business, we support thousands of other family businesses and their local communities in Ireland, Northern Ireland and Spain.
Different and better business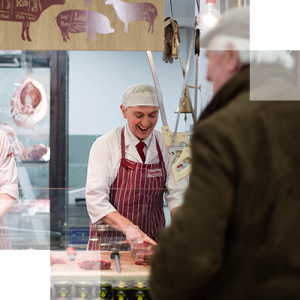 What makes us different is a team of extraordinary retailers, great grocery brands that are online and around the corner and colleagues who invest in our business because we invest in them.
Supporting local employment
Together with our retail partners, we employ over 45,000 people – 35,000 in ROI alone, making us the largest private sector employer in Ireland.

Investing for the long-term
As we celebrate 140 years in business, we are planning for the next 140. Evolving the Musgrave brand is part of our DNA – we've done it since 1876. As a leader, what drives us is the ambition to build a better future.
Our ambition is to build a stronger more diverse Musgrave that delivers sustainable returns for all. We aim to develop new business through applying our existing skill sets to new areas. This might mean extending our existing brands into complementary products and services. It is also about diversifying our business to extend our reach through new ventures.
Our values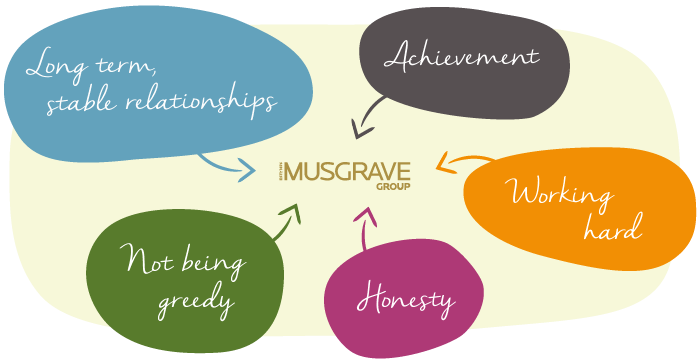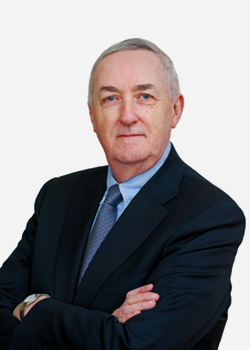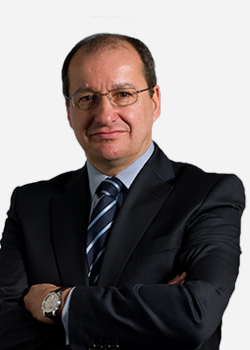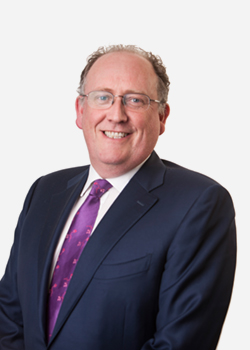 Martin Kelleher
Managing Director, SuperValu and Centra in the Republic of Ireland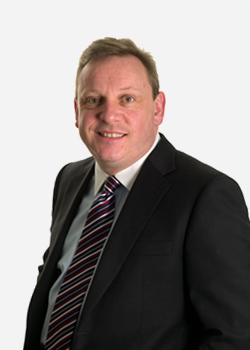 Noel Keeley
Managing Director, Musgrave Wholesale Partners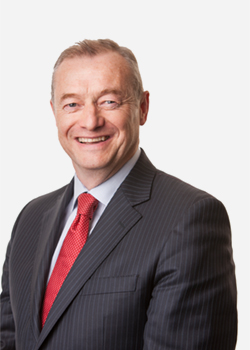 Tim Kenny
Group Finance and Business Development Director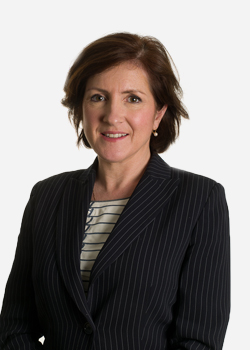 Sharon Buckley
Group Commercial and Supply Chain Director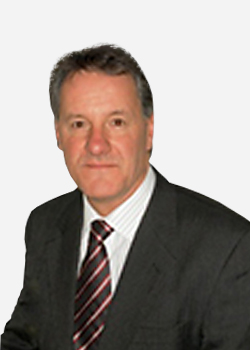 Chris Musgrave
Non-Executive Director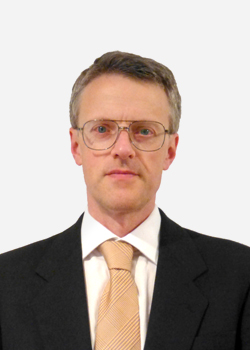 William Mackeown
Non-Executive Director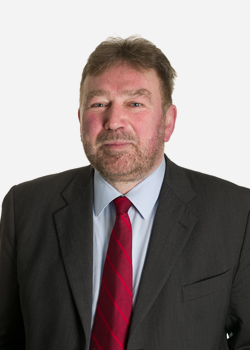 Nicky Hartery
Non-Executive Director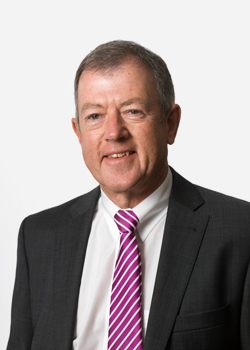 Brian Flanagan
Non-Executive Director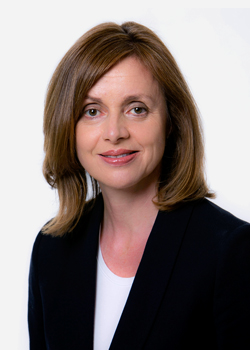 Roisin Brennan
Non-Executive Director
Did you know?
We make it possible for communities to thrive, for entrepreneurs to succeed and for people to access quality, healthy and inspiring food
Did you know?
We are champions of food leadership, offering a range of locally produced food and encouraging healthy and nutritious choices. We move fast, responding to the changing needs of customers
Did you know?
We think for the long-term and we are committed to enterprise that has the potential for financial growth and to positively impact everyday lives
June 14th, 2018 – Musgrave, Ireland's leading food retail, wholesale and foodservice business, has won the Top Family Business Award at the seventh European Families in Business Awards, held in Madrid. Musgrave impressed the judges with its cutting-edge governance structure and its commitment to sustainability and customer well-being. Accepting the award, Chris Musgrave, Musgrave Vice […]
9
Union Hall has signed an agreement worth €920,000 with SuperValu to supply a range of oak-smoked fish products after securing nationwide distribution with Ireland's leading grocery retailer arising from the company's participation in the Food Academy programme. Food Academy is a joint initiative between Bord Bia, the network of Local Enterprise Offices and SuperValu and […]
9
Blog
June 14th, 2018 – Musgrave, Ireland's leading food retail, wholesale and foodservice business, has won the Top Family Business Award at the seventh European Families in Business Awards, held in Madrid. Musgrave impressed the judges with its cutting-edge governance structure and its commitment to sustainability and customer well-being. Accepting the award, Chris Musgrave, Musgrave Vice […]
9